September, the 2nd, 2017 at Volkertplatz (2. Vienna, Austria)  Theater for Inclusion / ART KO LÈ verein team opened a space for dialogue and citizen participation: the non-verbal and accessible work «Excluded Voices» was presented, with a subsequent multilingual forum to facilitate the participation of the audience.
Szeno-Forum: Excluded Voices  Ausgeschlossene Stimmen / Voces excluidas
The main emphasis of the activity was the social exclusion / inclusion processe. The play acts as a «trigger» for community dialogue and awareness-raising. Also, it is a door that opens opportunities for personal and community mobilization.
Moreover, Inclusion is not only «an issue» in this conext. It is our attitude, our experiences and the personal process that have lived all the people who felt «touched» (personally and professionally) by the «Excluded Voices». Our activity is INCLUSIVE in itself. Discover How is it!!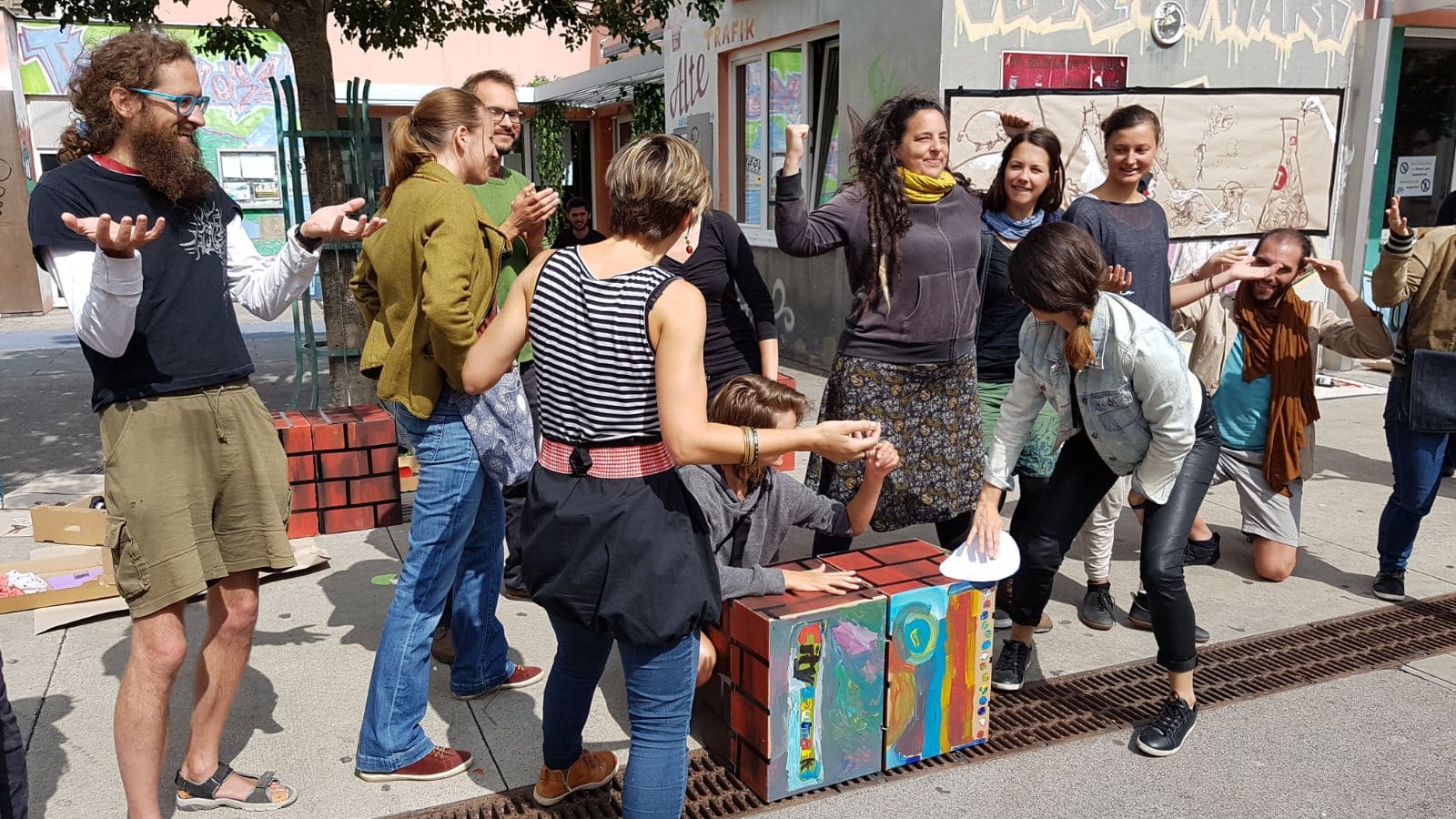 It is a hard work of coodination and coexistence. It is a beautiful journey to self-determination and responsability.
Would you like to travel to your place?
And last, but not least… THANK YOU!! 
First of all, to the people and their commitment: our team of 19 people (only in Viena) who worked hard, in a coordinated and participatory way, to keep the project alive during the two months of production.